Water Damage Repair & Restoration 
Kinston NC & Surrounding Areas
Water Damage Restoration in Kinston NC & Surrounding Areas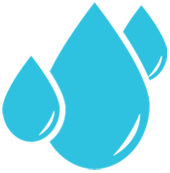 Water mitigation or water damage restoration is the process of reducing or preventing the amount of water damage that happens after a flood, a leaking roof or any number of water-related reasons. By taking fast action, you can prevent additional damage and cost from leaking faucets to burst pipes and flooding, water damage is one of the most common and potentially destructive problems people face as home and/or business owners located in Kinston Island & Brunswick today.
With one call, we're at your side providing expert guidance on what to do and the experience to fix the problem, fast.
TEAMWORK. EXCELLENCE. RESULTS.
What to Do When You Detect Water Damage in Kinston NC and Surrounding Areas
Remove wet area rugs or other floor coverings not permanently attached. Do not attempt to start removing your wall-to-wall carpet.

Do not enter a room with standing water until electricity has been turned off.

Wipe furniture, prop up wet furniture cushions for even drying and place aluminum foil under furniture legs.

Damage from water and bacteria growth can begin within hours. Call for professional help.
SPEED IS THE KEY TO SUCCESSFUL WATER DAMAGE RESTORATION IN KINSTON NC.
When water is on the move, time is critical. We recognize the shock and emotional disruption that most people suffer in these situations. Our goal is to help homeowners & business owners overcome their feelings of helplessness by clarifying what is happening, explaining our process, and giving unlimited support.
FAST MITIGATION IS THE ANSWER TO WATER DAMAGE IN KINSTON
When a water loss is left unaddressed, even a small amount of water or moisture can cause serious damage to carpets, cabinets, wood, floors, drywall, and wood framing of a house or business. Moisture in the right environment can cause mold spores to start rapidly spreading within 48 hours, affecting air quality. Even if you believe you have soaked up the water, the area might still be wet underneath. Moisture detection equipment is imperative for hidden water in structural materials. Our techs are equipped with moisture meters and thermal cameras. We can identify all affected areas to prevent future damage.
Our 5-Step Drying Process
Inspect and assess
Using state-of-the-art instruments, our certified technicians will inspect your home for damage, identify the source, and outline the work required

Remove water
We use various methods to extract the water including absorbing, draining, pumping and vacuuming

Evaporation
Using equipment such as air movers, we help the water to evaporate more quickly

Dehumidification
We use dehumidifiers to extract the moisture from the air and expedite the drying process

Monitoring
Our technicians take atmospheric and moisture content readings that indicate if the area is drying.