Furniture & Upholstery Cleaning
Kinston NC & Surrounding areas
Southeast Georgia's Professional Furniture and Upholstery Cleaning Experts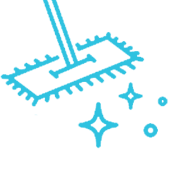 When you notice that your furniture and upholstery has started to become a little ragged, a little dirty, it might be time to call a professional furniture cleaning service. Yes, it is possible to clean your furniture on your own but you will never get the furniture as clean as a professional can. There are many reasons to hire a professional furniture cleaning service, so let's take a look.
Why Choose Us?
24/7/365 – Quick response and action are critical. The more time that elapses before treatment, the greater the damage.

Industry Leadership – For more than 60 years, we have come through for home and business owners as a highly reputable, licensed, insured and endorsed provider of fire and smoke restoration services.

Best-of-Class Methods – Our methods and processes meet or exceed industry standards

IICRC Trained Restoration Technicians – Our experts have completed advanced training in fire mitigation, restoration and corrosion control. We also require Continuing Education to learn about new techniques and equipment to better serve you in your time of need.

Insurance Capabilities – We understand that as the business owner or property manager, you deserve clear and thorough communication, and we will give our full cooperation to both you and your insurance claims representative.
Furniture Cleaning
Professional furniture cleaners, like Premier Restoration Services, are armed with up-to-the-minute professional knowledge that is reflected in the day to day work. A professional furniture and upholstery cleaning service can take their top of the line equipment to your home and ensure that your furniture is as clean and fresh as possible. What sort of furniture can we clean? Well, if it is in your home then it can be cleaned. Professional cleaners are able to attend to all of the furniture like couches and chairs, upholstery like drapes and curtains, mattress from twin size to a California king size, and carpet in your home.
Looking past the mere cleaning of your furniture you will notice many other benefits from the work that these cleaning companies do for you. A cleaned home, one that is truly polished down to every nook and cranny, gives off a fresh mood to visitors of the home. Residents of these freshly cleaned homes are happier with their rooms and fully benefiting from having certified companies handle the workload for them. So when you feel that your furniture or upholstery could use some work, leave it to a professional cleaner!
TEAMWORK. EXCELLENCE. RESULTS.