Surfance Cleaning Treatment
Kinston NC & Surrounding Areas
SURFACE TREATMENT CLEANING FOR KINSTON NC?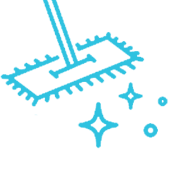 Put the power of total disinfection to work for your home, school, or business when you shop the products & services from Surface Treatment in Kinston NC. Our pathogen and odor control program provides cutting-edge electrostatic equipment with best in class, all-natural, non toxic, non corrosive botanical disinfectants. The Surface Treatment solution enables our customer to have the most effective and efficient antimicrobial protocol on the market today. Our pathogen and odor control solutions allow you to eliminate harmful germs while creating a healthy environment. Surface Treatment products and services are made to control pathogens within three minutes of contact. Our Disinfectant has an EPA registered 3 minute kill claim on most harmful pathogens (bacterial, viral, fungal). These pathogens can include the Flu virus, MRSA, Staph, and even Tuberculosis, Mold & Mildew. Now we have a 4 minute kill claim on Norovirus, as well as an indication for Dust & Indoor Allergens!
BENEFITS OF SURFACE TREATMENT IN KINSTON NC
Pathogen and Odor Control Program
All-Natural, Non Toxic, Non Corrosive Botanical Disinfectants
The Most Effective and Efficient Antimicrobial Protocol
Eliminate Harmful Germs
Kills Flu Virus, Norovirus, MRSA, Staph, and Even Tuberculosis, Mold & Mildew
Get Rid Of Dust & Indoor Allergens
Clean, sanitize and deodorize Belongings
ELECTROSTATIC SPRAYING TECHNOLOGY
The challenges plaguing cleaning professionals worldwide are often not a result of ineffective chemicals but rather lack of time, resources, and budget necessary to stay ahead of ever-growing public health threats. Consequently, it would seem that electrostatics would have been adopted for disinfection purposes decades ago. However, it was not until the past few years that electrostatic spraying technology became portable, economical and simple enough to use making it a more reasonable and practical option for facilities managers and service contractors to consider.
Current cleaning protocols require staff to physically touch every surface to eliminate pathogens. This is where touchless electrostatic disinfection technology becomes fundamental in empowering users with the ability to eliminate pathogens more effectively.
TEAMWORK. EXCELLENCE. RESULTS.