Hoarding Clean Up Services
Kinston NC & Surrounding Areas
Hoarding Services & Hoarding Clean-up in Kinston NC & Surrounding Areas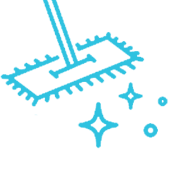 At Premier Restoration Services®, we know that successfully handling extreme clutter or a hoarding services clean-up in Kinston NC & Surrounding Areas calls for an honest, realistic approach and skills that can only come from special training.
TEAMWORK. EXCELLENCE. RESULTS.
OUR HOARDING SERVICES CLEANUP PROCESS IN KINSTON NC
Phase 1: Understanding, listening, connecting.
● Because our goal is to keep the home clean, we make the effort to fully understand the problem before proceeding.
● We work with the family and individual to make sure everyone is on board, always keeping the customer in charge. This may include reference to a local therapist or social services.
● We build trust over time and show our customer full respect.
Phase 2: Creating a plan, cleaning, sorting
● We develop a restoration plan that serves as a roadmap to the entire cleanout.
● We help reorganize spaces and remaining possessions.
● Our teams handle all the details including donation, recycling, and disposal of unwanted items and help families sanitize and display kept items in the home. We can also sort, document and help deliver donated items to the customer's selected nonprofit organization.
Phase 3: Family, post-clean follow-up
● We ensure that the individual and family create a plan to keep and maintain a clean home.
● We also provide short-term phone follow-up to see if the home is being maintained or if additional help is needed.
● Whether we're working with family members, a therapist, or the customer, we bring invaluable insight that will help the entire process
A Thorough Hoarding Services Process From Start to Finish in Kinston NC
Together, Premier Restoration Services and Clutter Cleaner have developed a proven process to help individuals affected by hoarding and overwhelming clutter to clean out a home, and move towards a clutter-free life. The process is divided into three main phases:
Help locate lost jewlery, hidden money and/or other valuable items.

Coordinate recycling and shredding

Help distribute donations

Facilitate paperwork required by government agencies, lawyers and trusts

Assist in distributing kept items to family members (local and national)