Biohazard Cleaning Services
Kinston NC & Surrounding areas
Kinston NC's Biohazard Cleaning Services Experts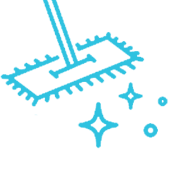 Of all the things you might be tempted to try and clean yourself, biohazards are something you should never try to clean on your own. Most people do not have the equipment, experience, or knowledge to do it correctly. Therefore, you want to use a company like Premier Restoration Services, we have the experience of cleaning such things as sewer back-ups and blood-borne pathogens safely and effectively.
Let us protect you from possible biohazard contamination of the following:
All three of the Hepatitis types: A, B, and C

Creutzfeldt-Jakob disease
TEAMWORK. EXCELLENCE. RESULTS.